Happy Earth Day! I have a terrific round-up of eco-friendly kitchen products and my very first GIVEAWAY to share with you today!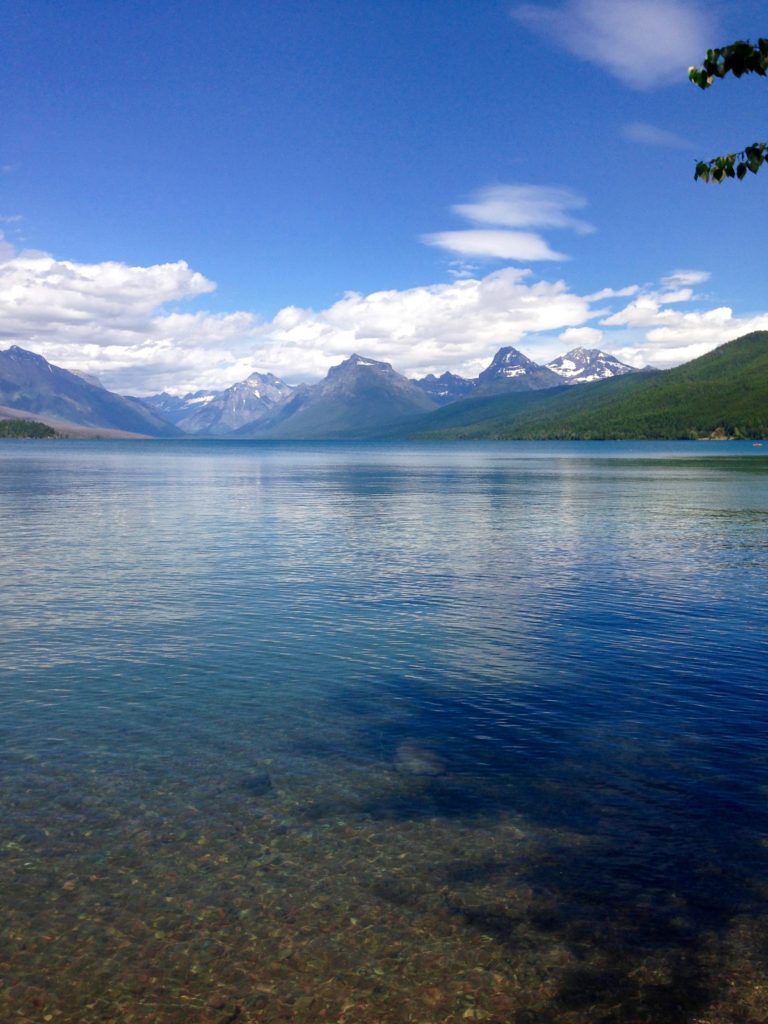 While Earth Day tomorrow might not be the first thing that pops into your head when you think of festive occasions, over time I've come to see it as a great opportunity to focus on and appreciate all the natural beauty and sustenance our planet provides, and to reflect on ways we can help protect and preserve it.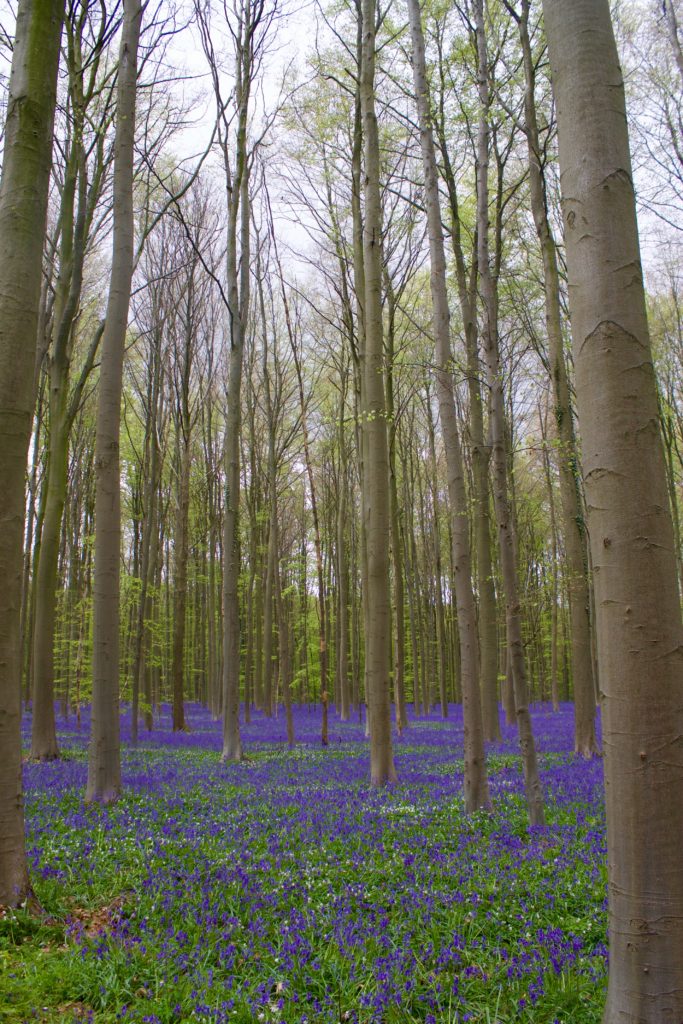 I know that I, for one, still have about a million ways I could be more gentle to our environment, but I'm of the mindset that even the smallest steps are worthwhile. Along those lines, and because so much of my life revolves around food, I wanted to share with you a few things that have helped my family be more eco-friendly in the kitchen and at the grocery store.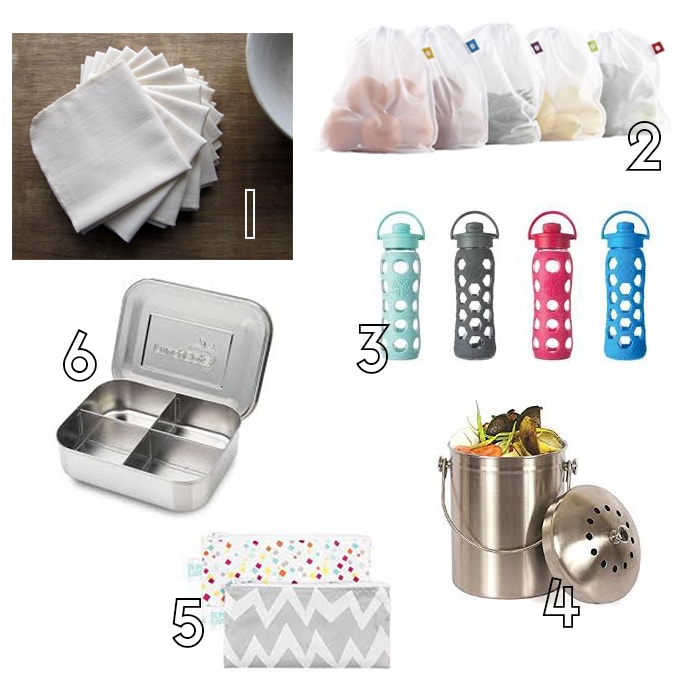 1. Unpaper Towels. These simple absorbent cloths from Natural Linens have slashed my paper towel usage! They are way more effective than any paper towel ever was for wiping up little spills or messes on the counter, and they're also perfect for cleaning toddler hands and faces after meals, because they are so soft and convenient. I keep a stash of clean ones in a basket under the sink at all times, then just toss them all in the laundry as needed. Easy.
2. flip and tumble Reusable Produce Bags. Such a simple thing, but these guys are so easy to store with your grocery bags and then pull out in the produce aisle, so you don't have to use those flimsy plastic bags. Plus, they're cute! 
3. Lifefactory Glass Water Bottle. I feel like every year there is a new trendy water bottle, so this is probably behind the times, because I've been using this exact bottle for more than two years and still love it. Right now it stays on my desk at work, and I'm contemplating buying another one to keep at home and/or tote around on weekends. Bye bye plastic bottles!
4. Stainless Steel Compost Bin. We don't have a garbage disposal, and have a monetary incentive to minimize the amount of trash we produce, so within a couple months of moving into our house it became clear that we could really benefit from keeping a compost bin. This one has been awesome. The charcoal liner is like a crazy powerhouse of stench-absorption, and since the bin itself stainless steel, it's super easy to scrub down when needed.
5. Bumkins Reusable Snack Bags. I used to use a lot of little plastic snack and sandwich bags for, well, snacks and sandwiches, but also for utensils, toiletries when traveling, and tons of other random purposes. Pretty wasteful, and kind of annoying to frequently be buying more at the store. No more. These little bags are super sturdy, easy to wipe or wash in the dishwasher or washing machine, and come in the sweetest patterns (including several that don't scream "baby/toddler"). They come in a sandwich size, too.
6. LunchBots sectioned food container. Our schedule is such that Henry usually needs lunch ASAP after I pick him up from morning daycare, which means he's eating on the go. I struggled with the logistics of this for awhile until I stumbled across these awesome containers. Now it's super easy, I just fill the compartments each morning, usually with some combo of leftovers, fruit/veggies, cheese/crackers, maybe a peanut butter sandwich if it's his lucky day. Each square is the perfect size for a small portion, he can easily hold onto the container and eat while he rides in his stroller, and I just pop the whole thing in the dishwasher each night. Love it. Incidentally, I remember reading a few iffy reviews about the painted tops, so I bought the all-stainlesss steel version, which has been great. If I packed my own lunch, I'd totally buy one of their larger boxes for myself. 
None of these are sponsored, they are all just products I've personally purchased and really love. The Amazon links are affiliate links, meaning that if you were to click through and make a purchase, I would receive a small commission, do a happy dance, and hope very much that you're inspired by and love your new goods!
Now for the best part – our GIVEAWAY!
I have loved the Unpaper Towels so very much that I reached out to Carmen at Natural Linens, who generously offered to provide one reader with a set of 18 organic towels in an embroidery color of your choice. Hooray!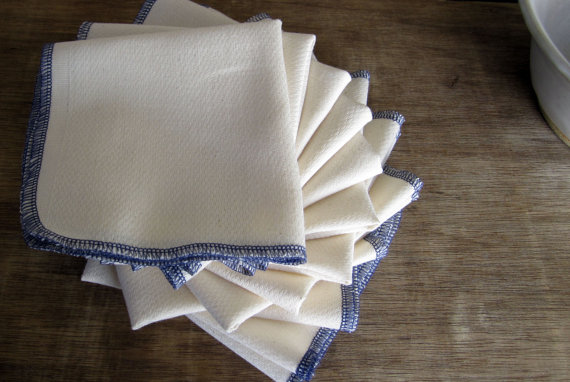 Aren't they lovely? You can see all the pretty color options here. For a chance to win, scroll down and leave a comment on this post with one idea for something you've done or would like to do to be more eco-friendly in your everyday life.
For bonus entries, like Nourish & Fete on Facebook and/or follow on Instagram (one additional entry for each) and let me know in your comment. And while you're getting your social media on, be sure to check out Natural Linen's website, Etsy shop, and Instagram account!
One winner will be selected at random from all entries received prior to 11:00 pm US Eastern time on Wednesday April 26, 2017, and notified by email. And a tiny bit of fine print: with apologies to any fellow expatriates and international readers, you must have a US mailing address in order to receive the goodies.
Good luck, happy weekend, and happy Earth Day!