Hello, friends, and happy Friday! Any plans for St. Patrick's Day? How about the rest of the weekend? Here's a quick snapshot of recipes and other things I'm loving this week.
1.) Last Saturday we drove to Leuven, a lovely town (pictured above) just a short trip from Brussels, for a little shopping and dinner at Donki, Belgium's Chipotle knockoff. It's not exactly the same, of course, but it was still really tasty! Good Mexican food is not the easiest thing to find in Europe, so you take what you can get.
2.) These carrot muffins are everything. Since I mentioned last week that I wanted to try them, I've made two batches, which never happens. So good. And no added sugar!
3.) I promised to share a recipe for chocolate sugar cookies, but I was too overwhelmed this week + embarrassed by my crummy decorating skills to even take a nice photo. Eventually I'll upload and share a phone photo of them, I mean, it's life, and we all start somewhere, right? But in the meantime, here is the basic recipe. Just do yourself a favor and double it up front.
4.) I'm in the market for some toddler divided feeding plates, and ideally also for a bento box he can eat lunch out of on the road. Any suggestions??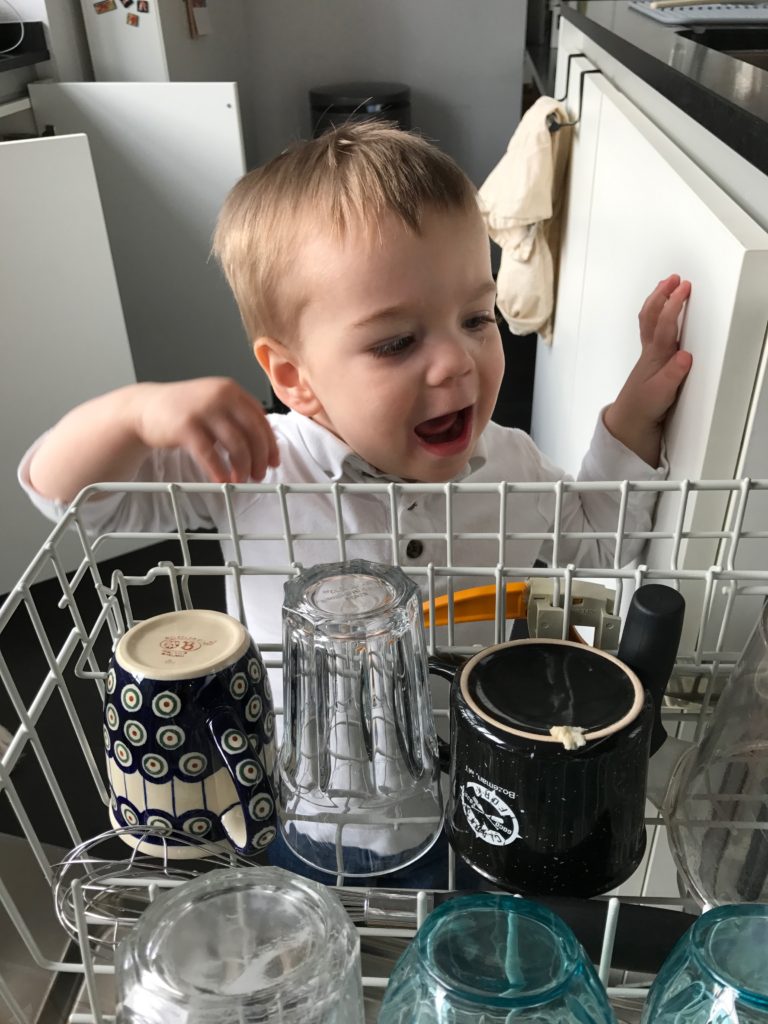 5.) Few things bring toddlers more joy than peering into the dishwasher!
6.) Last but not least, a quick recipe rewind – if you need a quick dinner and want to try homemade pizza, this margherita is terrific, and if you like citrus, you will LOVE this lemon cream pie with a sweet graham cracker crust.
That's all for now! What are your plans for the weekend? More wild drinking or more making green pancakes for your little ones?