Tequila Kombucha Cocktail
An easy tequila kombucha cocktail recipe with a squeeze of lime and drizzle of honey, perfect for sipping and entertaining. Cheers!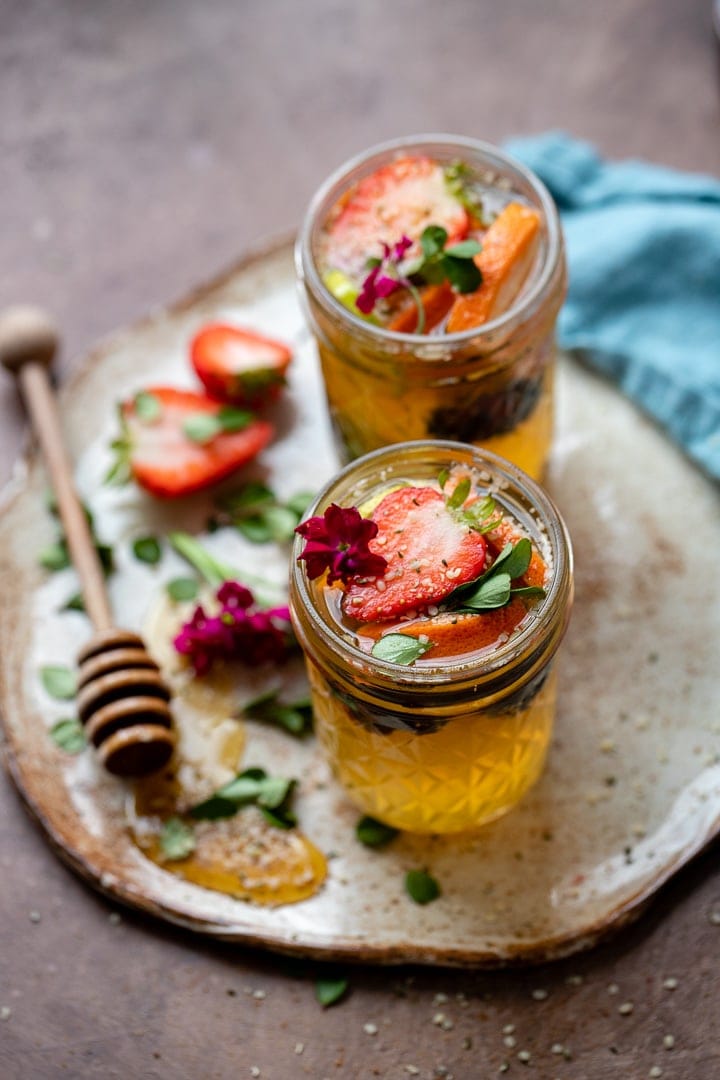 An easy tequila kombucha drink
You know I love me some EASY cocktails. Most of the time, if I'm having a drink at all, I opt for beer or wine, because it's effortless. But every now and then it's fun to get fancy-ish with a cocktail.
This one is all kinds of good things, and here's all you have to do:
Pour a shot of tequila.
Add a little honey and lime.
Top off with kombucha.
Bottoms up!
If you're feeling really fancy, add some fresh fruit, berries, or herbs to the glass. Impressive, delicious, and still easy – all my favorite things.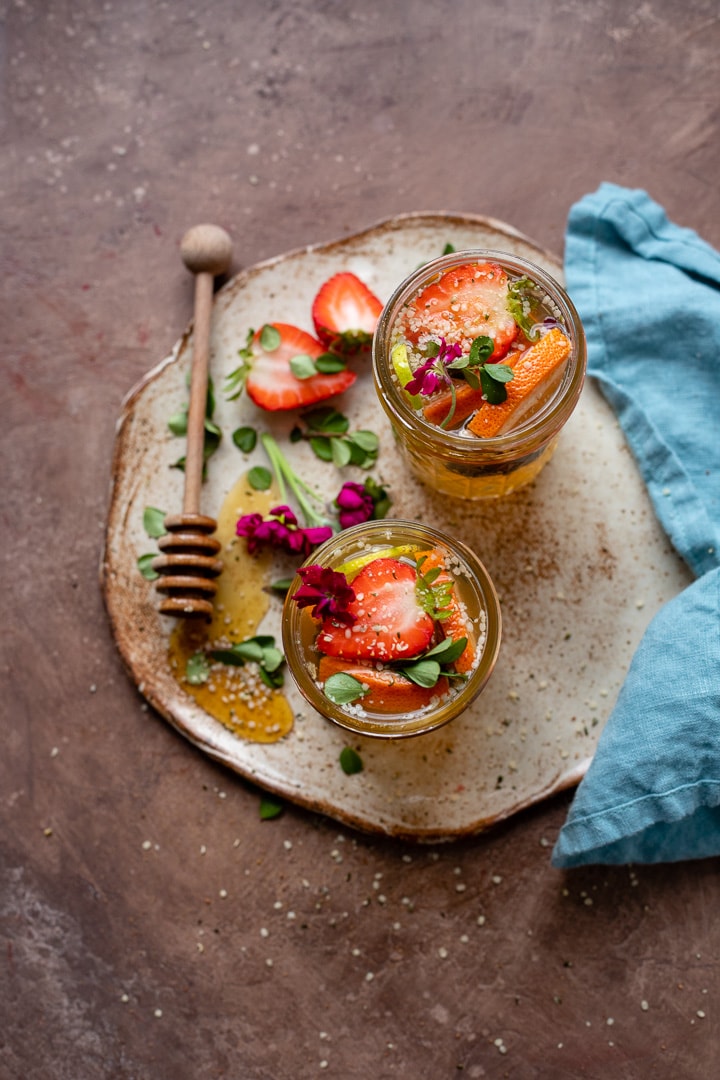 What kind of kombucha for cocktails?
For this recipe, I used Mamachari kombucha. This great company sponsored the Foodie Bootcamp event I attended in Salt Lake City last October, and I was blown away by how delicious their products are! I could have sipped on them all day long.
Their roots and botanicals blend is especially amazing with this flavor profile – the sharp tequila, fresh lime, and sweet honey all blend perfectly into an almost dangerously drinkable beverage.
This would be fantastic for entertaining, because it's so easy to mix up, but also really nice just for relaxing. And somehow the herbal taste suits me all year long- it feels delicious now in the winter, but I know it would also be perfect sipping on the patio come spring time.
Looking for more simple cocktail recipes?
If you try this tequila kombucha cocktail or any other recipe on the blog, please rate the recipe and leave a comment below. I love hearing from you, and other readers will benefit from your experience!
Tequila Kombucha Cocktail
An easy tequila kombucha cocktail recipe, perfect for sipping or entertaining.
Ingredients
1 part tequila, white or silver
4 parts kombucha
lime juice
honey
fresh fruit, berries, or herbs, for garnish
Instructions
Pour tequila into a glass. (I used 1 shot.) Add a squeeze of lime juice and drizzle of honey. Top off with kombucha, and add fresh fruit or other garnishes as desired. Serve and enjoy!
Did you make this recipe?
Leave a review below, then snap a quick picture and tag @nourishandfete on Instagram so I can see it!