20 Of The Best Meatless Meals
Looking for vegetarian dinner inspiration? You've come to the right place!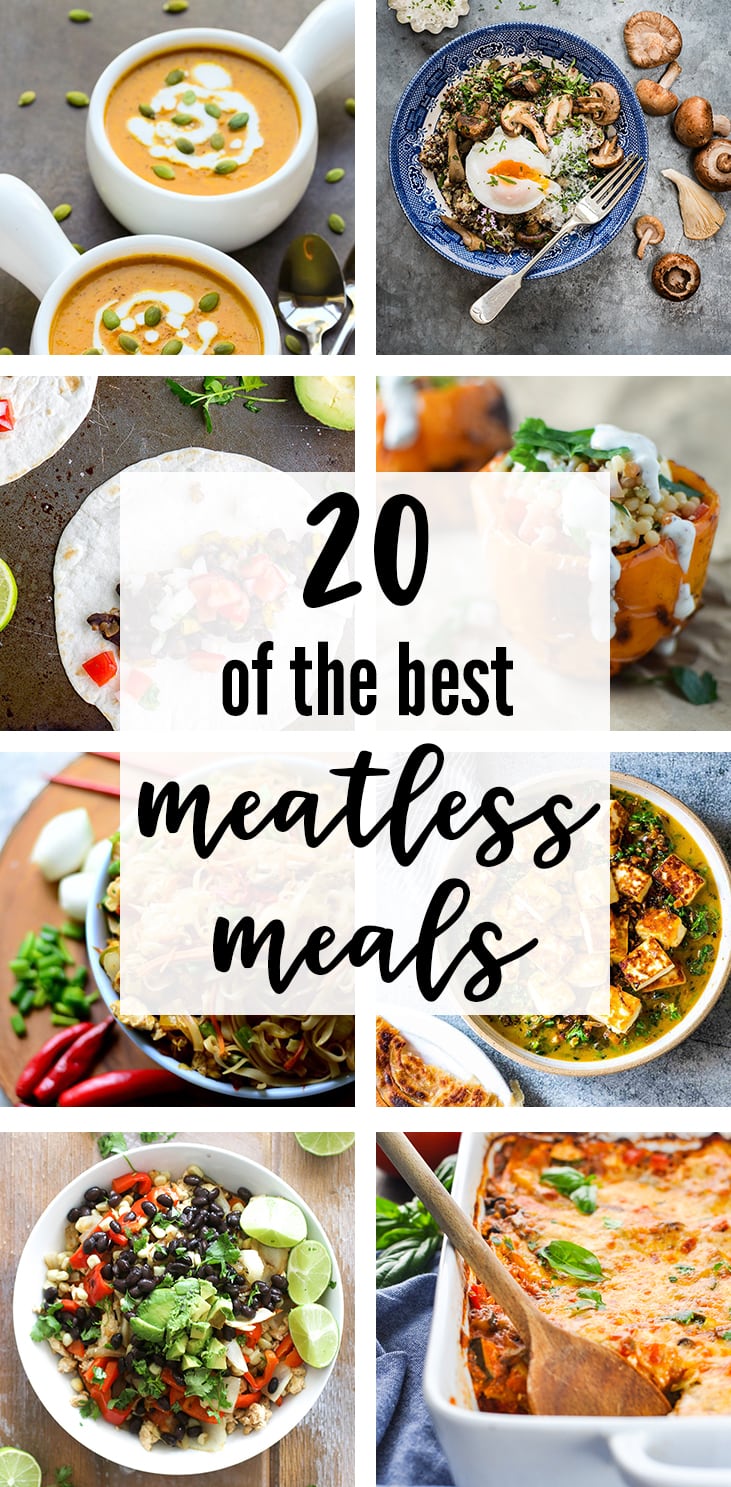 So here's the story – we've had the fun of hosting my stepson and stepdaughter with us in Belgium for a solid chunk of the summer. Both of them generally avoid eating meat! Although my husband and I are not vegetarians, I want to do my best to honor their preferences while my kitchen is their kitchen.
The only problem is that, traditionally, I think about 90% of my go-to meatless meals have been pasta. And most of the rest are pizza! Now, you'll never hear me complain about making pasta or pizza on any given night. But every night? My waistline cries. Time for some new ideas.
Fortunately, there are tons of amazing meatless dinner recipes out there! Without further ado, here's a round-up of 20 favorites to get you started or provide new inspiration, whatever your own meatless meal ambitions may be. 🙂
20 of the Best Meatless Meals
This just screams comfort food – I mean, look, it is gorgeous! Especially with that poached egg on top. Give me the plate and no one gets hurt. Supergolden Bakes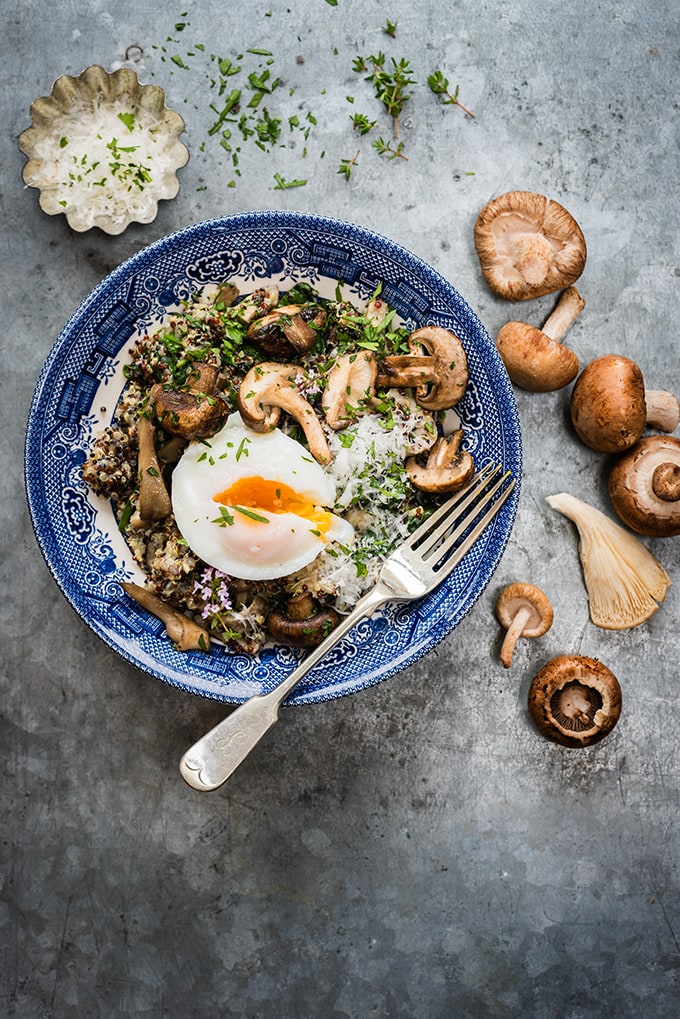 One thing's for sure – incorporating veggies into familiar comfort foods is a good strategy for encouraging picky eaters to down more good greens. This lasagna looks like a mega-watt winner in that regard! The Seasoned Mom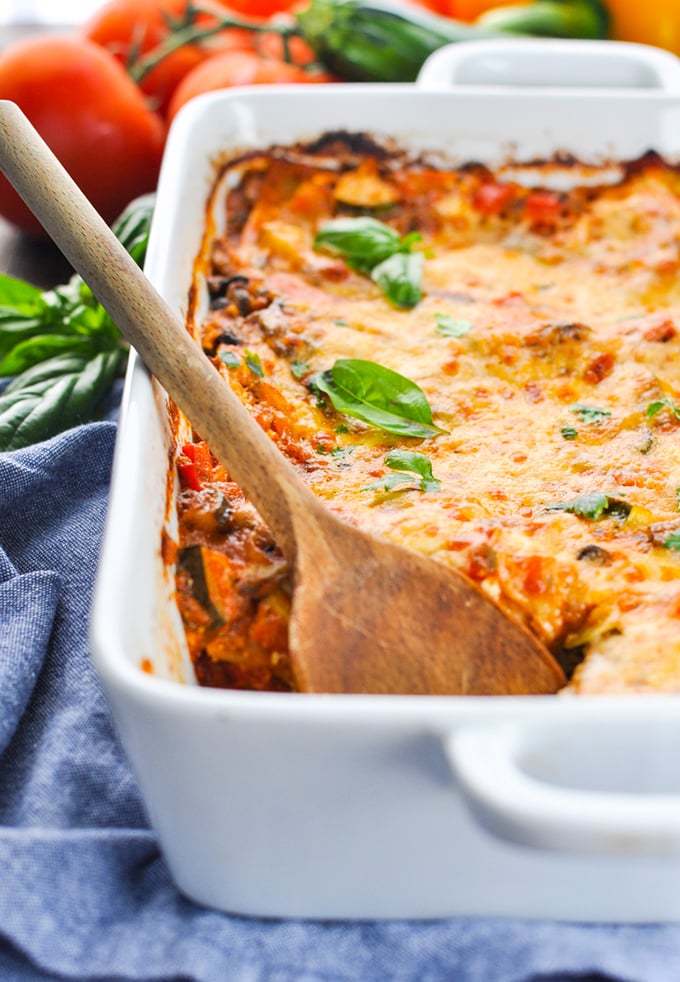 I love that these are so simple and use basic ingredients. What a great dinner, or lunch! Adaptable to lots of leftover fridge veggies, too. Love is in My Tummy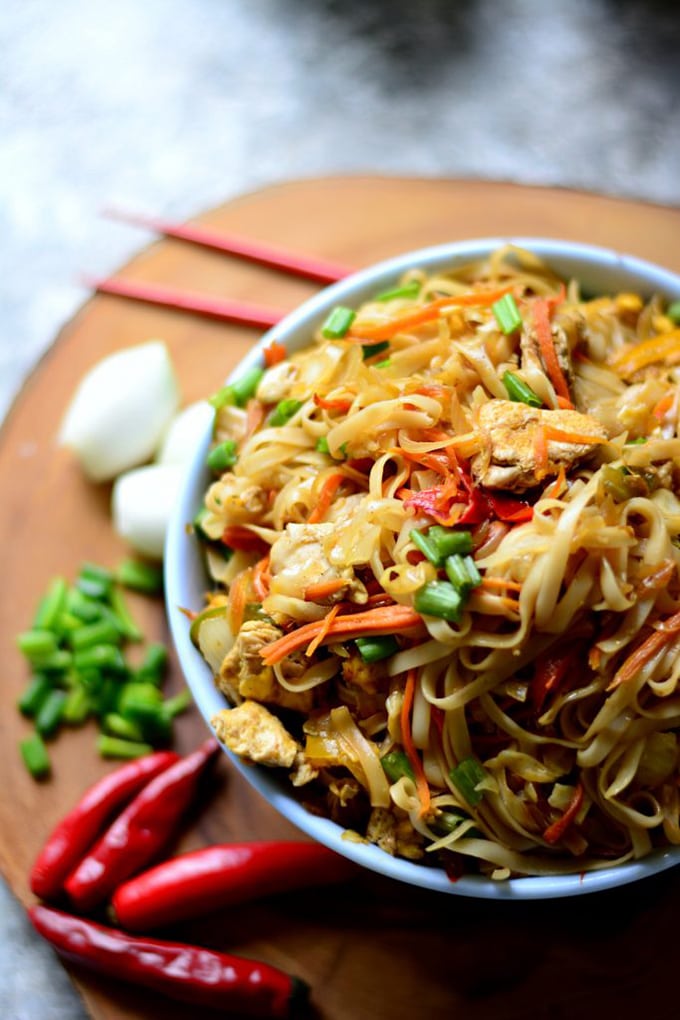 One of my kitchen goals is to learn to make more and better Indian food. This looks like a fine place to start. I'll take mine with a big helping of naan, pretty please! My Food Story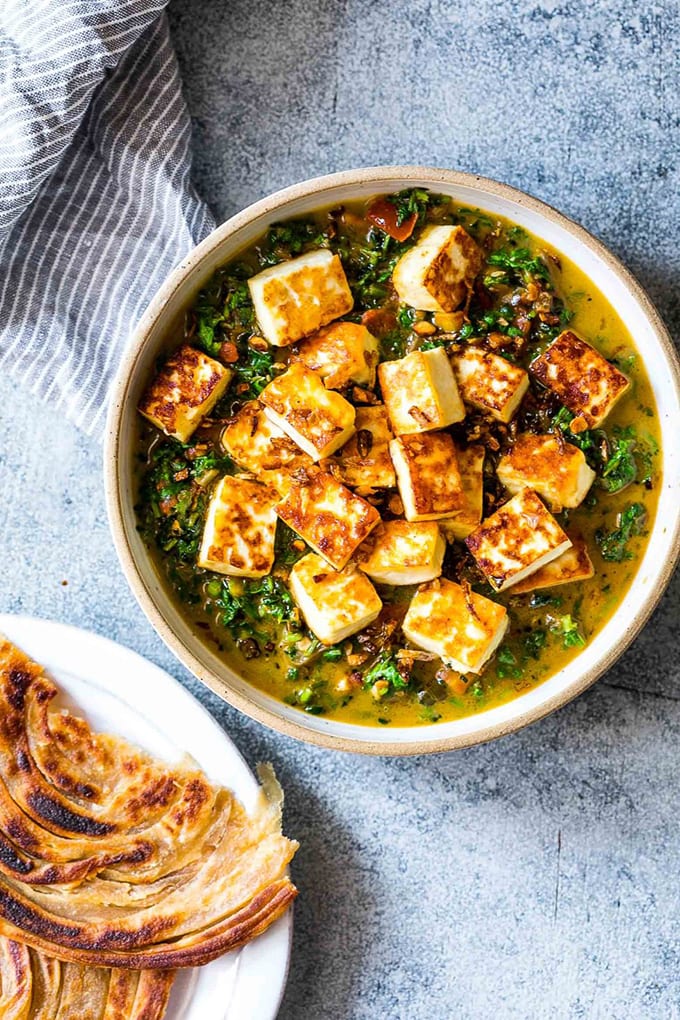 Breakfast nachos that just happen to be vegan and gluten-free!? I'd like a batch for breakfast, brunch, lunch, AND dinner! Danielle's Kitchen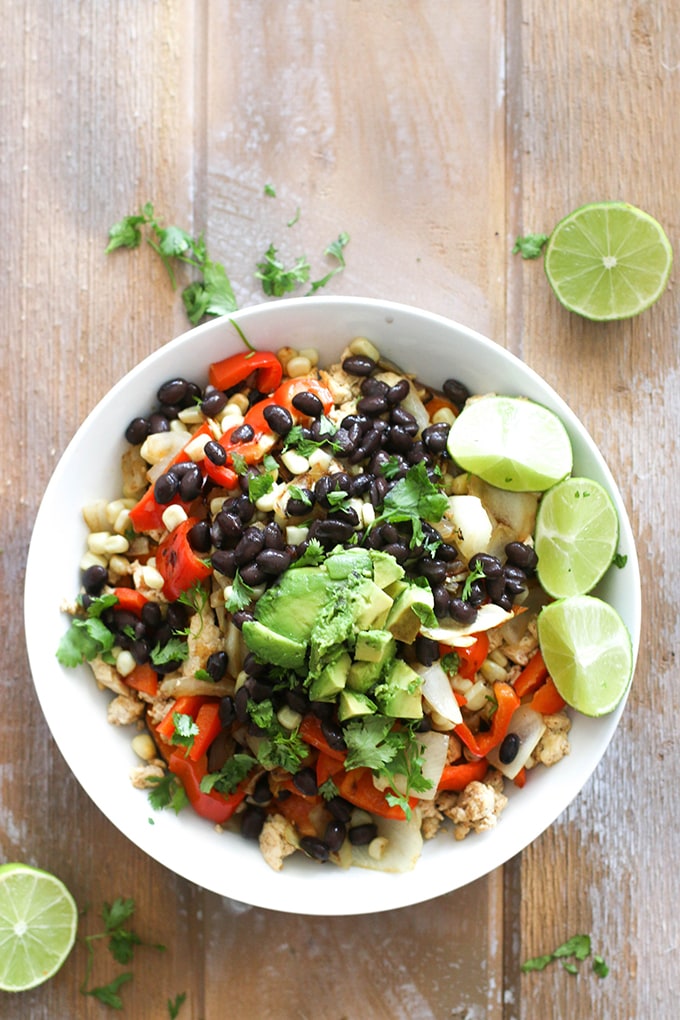 My own favorite vegetarian tacos will absolutely rival your best beef or chicken tacos any day. Not to be missed! Nourish & Fete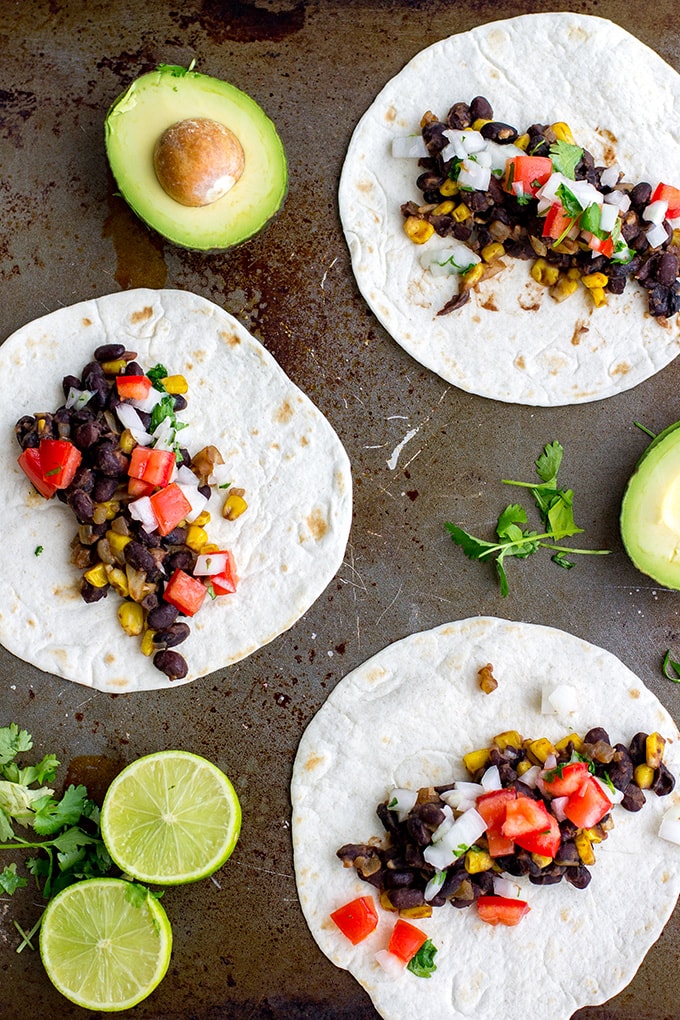 This simple recipe is super popular on Pinterest, and with good reason – the emulsified sauce is easy, light, and delicious! My go-to 20-minute meal. Nourish & Fete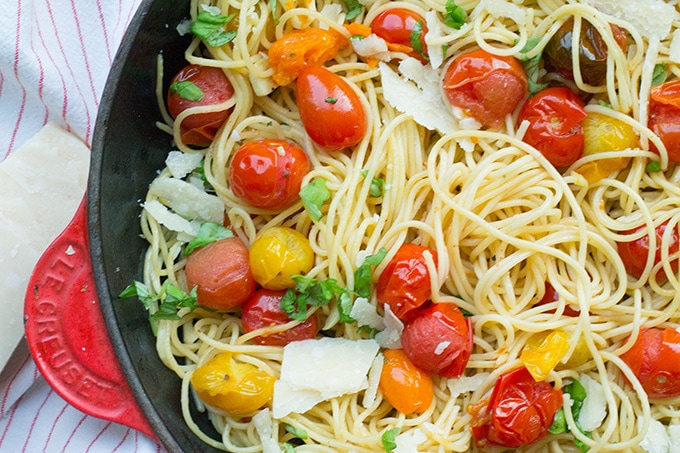 Since seeking out more meatless meals, I've fallen hard for the versatile and amazing chickpea. Exhibit A: this rich, hearty-looking curry – I wish one of those bowls were headed my way! The Happiness Kitchen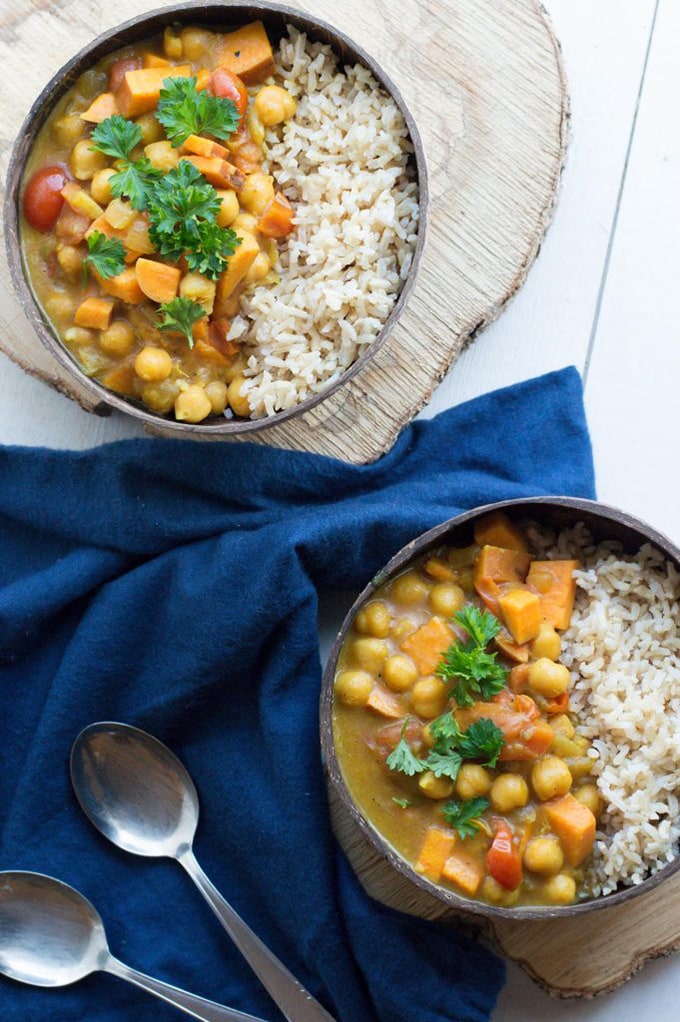 Exhibit B: This hearty stew. Isn't it a beautiful, rich color? The Life Jolie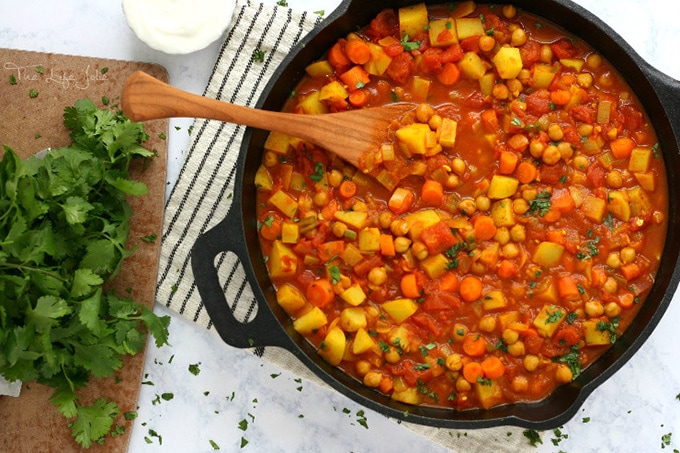 Well, now, these girls just look delicious. Grilling season is all year round, if you ask me, but depending on your options, I bet these would also be terrific baked! Foodie Girl Chicago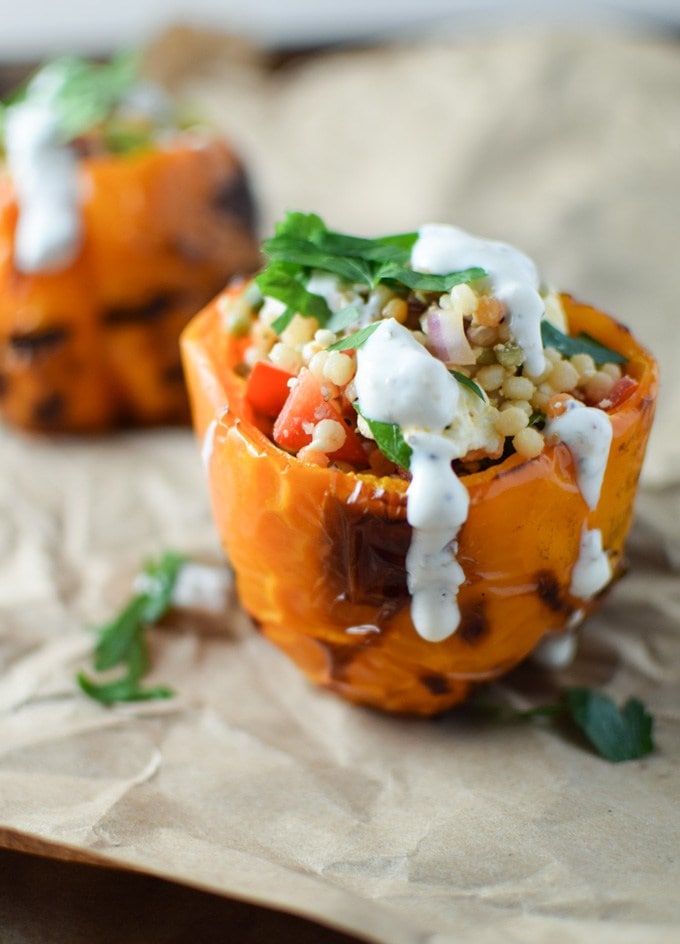 I'll understand if you drool a little when you lay eyes on these cheesy veggie stuffed shells. They're even freezer-friendly, if you want to plan ahead or make a double batch and stock up! I bet they'd be incredible with this super fast weeknight marinara sauce, too. Simple Seasonal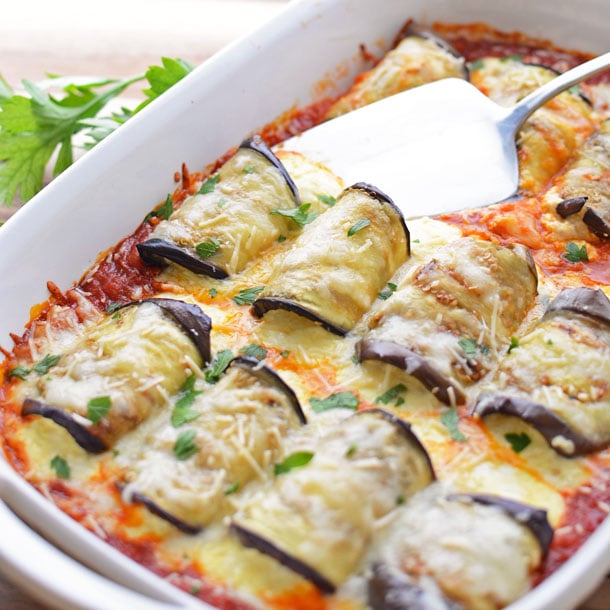 How tender and amazing do the layers of veggies look in this beautiful dish? Send it my way! Champagne Tastes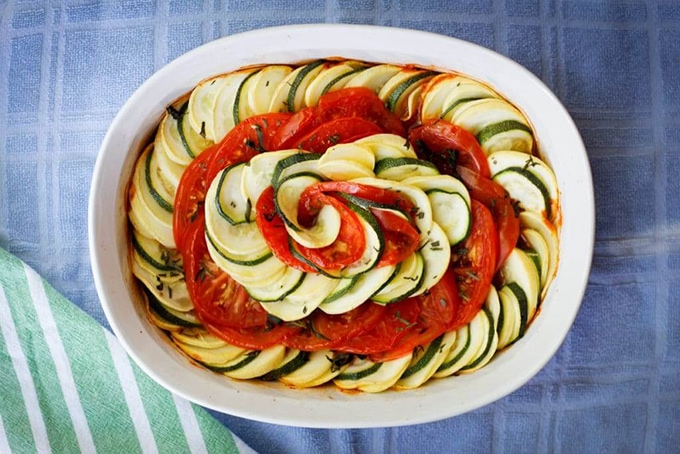 These look amazing and are made in one pot in 20 minutes. I wouldn't trust myself alone with that bowl… Ruchi's Kitchen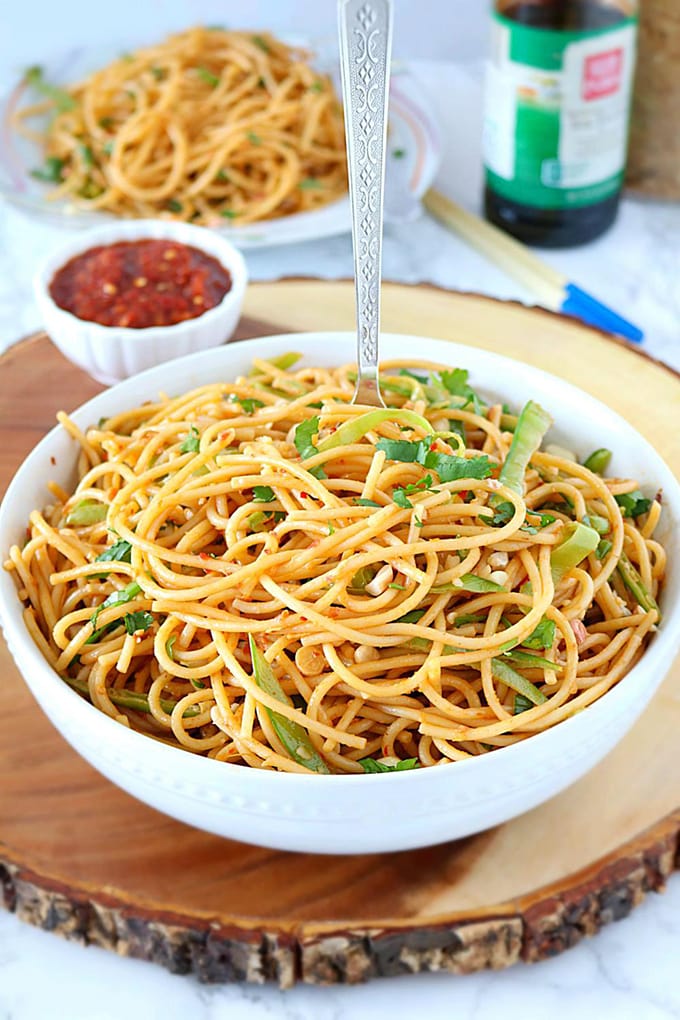 More yummy noodles – these are definitely making my mouth water! I love that the sauce is mostly a blend of peanut butter and soy sauce – nothing like using simple pantry staples to please a crowd. My Kitchen Love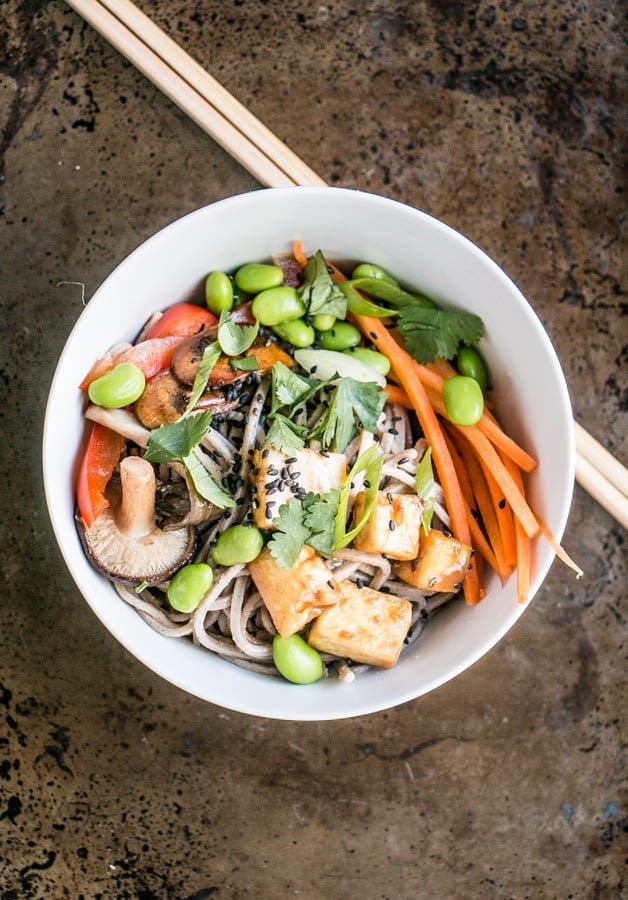 Time for more Mexican, specifically, a big spoonful of this hearty enchilada casserole with corn, black beans, and fire-roasted chilis. Yes please! Also from My Kitchen Love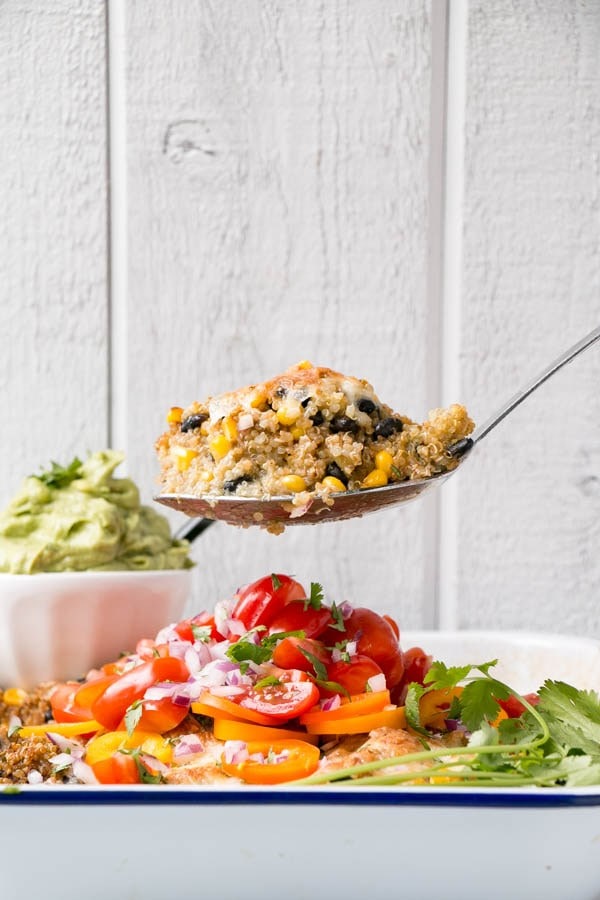 Can you ever have enough enchiladas? NOPE! Roasted squash and black beans make a dreamy filling, especially with that cool, creamy avocado on top. Yummy Mummy Kitchen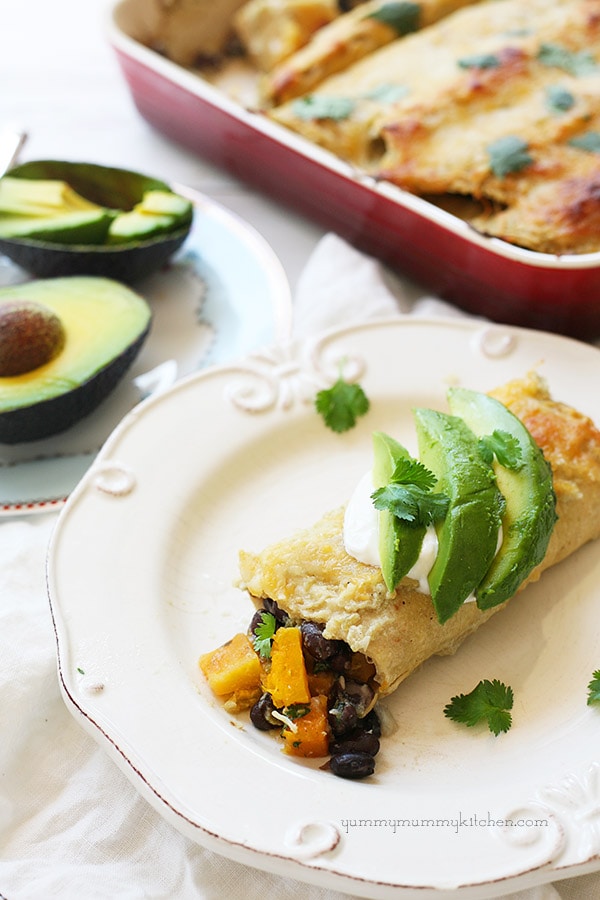 Soup's on, and this creamy pumpkin number looks to die for! Everyday Easy Eats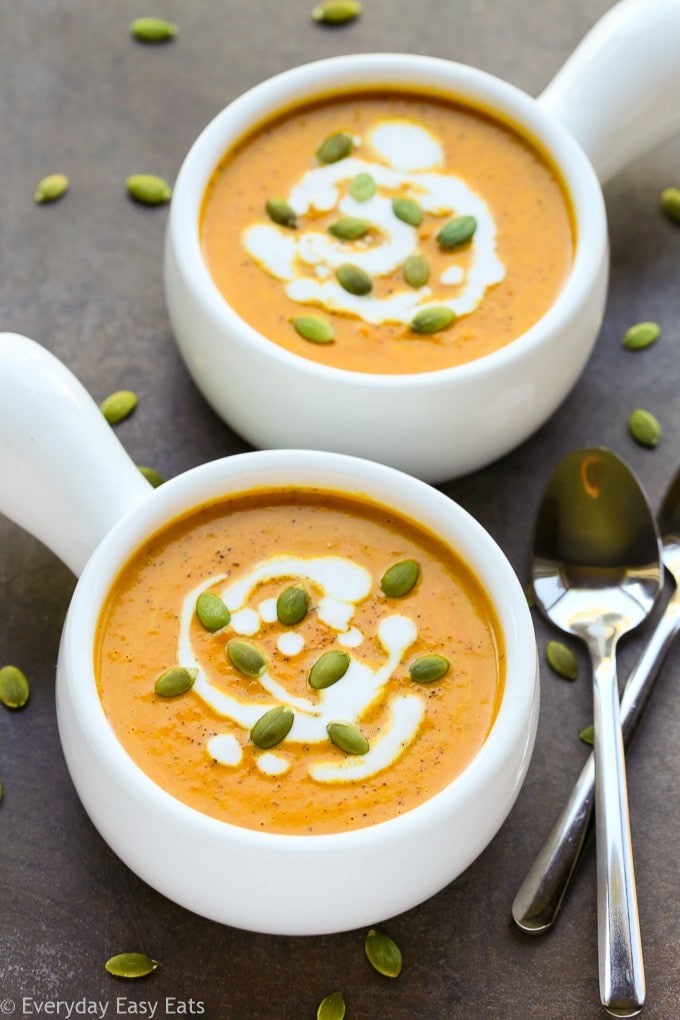 This cheesy crescent wrap looks crusty and delicious, a bit like a much healthier version of Stromboli! I'd love this for dinner or maybe a vegetarian-friendly game day snack. Trial and Eater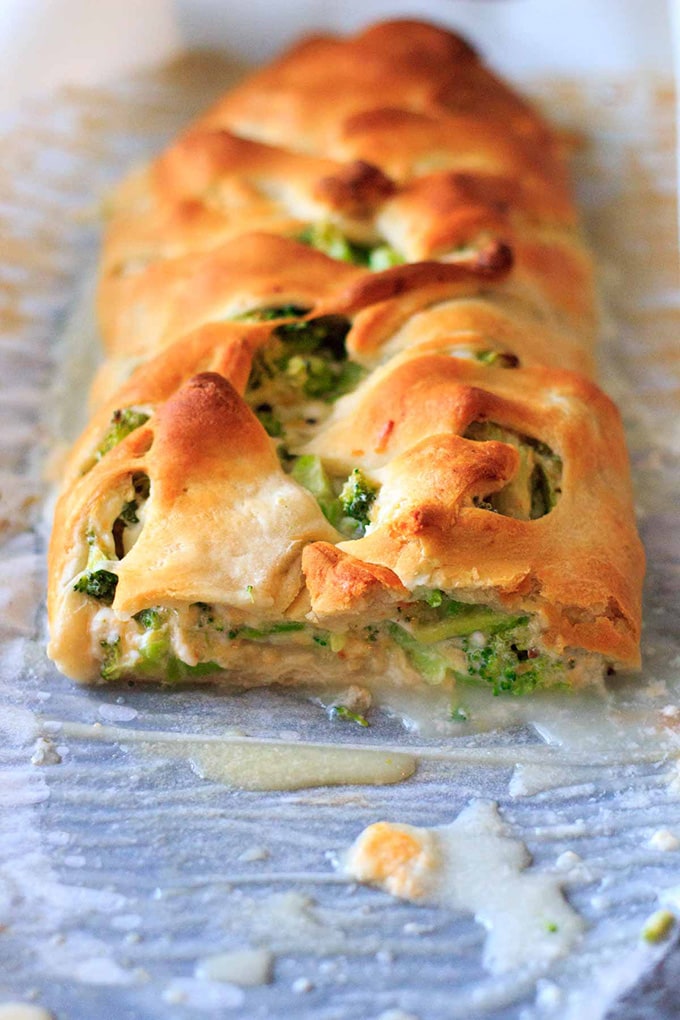 Speaking of the beauty of broccoli plus cheese, check out this luscious risotto. I want it all! Savory Tooth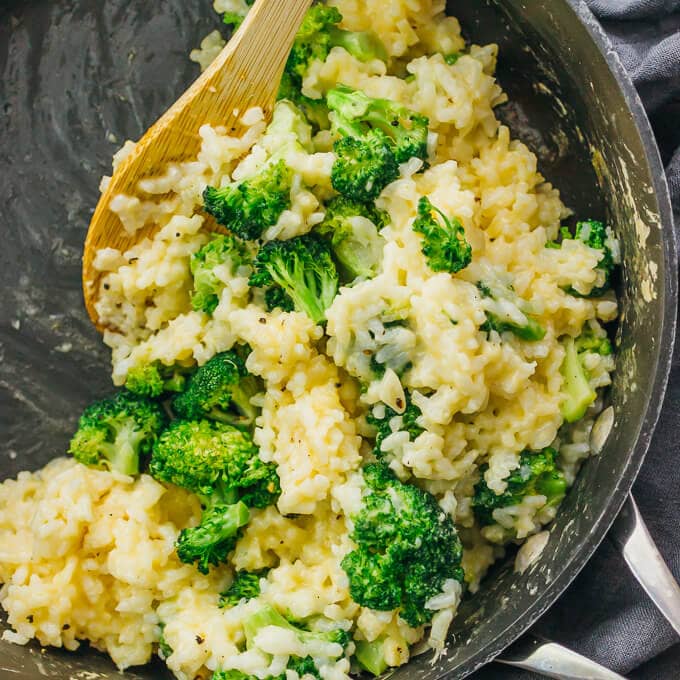 Last but certainly not least, this looks incredible. I love pad thai and order it all the time when we get take-out. How great would it be to be able to make it at home, too!? Art From My Table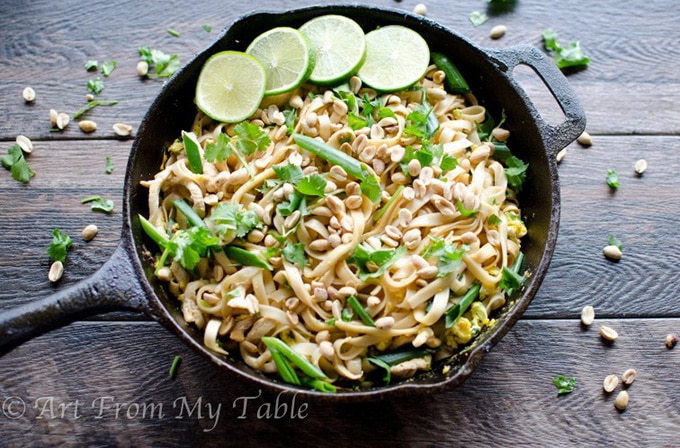 Now the only question is, which one are you going to make first!?
Enjoy!
[clickToTweet tweet="Be ready for meatless Monday with this collection of 20 delicious vegetarian dinner ideas! " quote="Be ready for meatless Monday with this collection of 20 delicious vegetarian dinner ideas! "]
p.s. For new recipe photos and the occasional behind-the-scenes pic, follow me on Instagram! Or give me a follow on Facebook or see what I'm pinning on Pinterest! ♥